Why is Sucker Days so Important for Nixa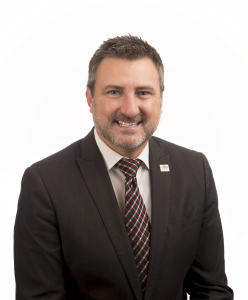 Bringing back Nixa's 63rd Annual Nixa Sucker Days Music, Arts, and Craft Festival after missing 2020 is so important for our community and here is why.  First, just the fact we can have a community festival.  This event has been important to the Nixa area since 1957. The original vision Finis Gold started in that inaugural year has changed though.  In the beginning it was the fish fry and some live music.  Now, it has grown to a level offering so much more from the arts and crafts vendors, food trucks, dog show, art show, cornhole tournament, Little Miss Main Street Pageant, live contemporary and country music, gospel music, rides, games, and so much more.  When people and families visit, they are truly going to be entertained at a low cost especially since its free to attend.
Second, the economic impact of our event is unbelievable for so many.  With nearly 100 arts and craft vendors, 15 food vendors, over 30 local businesses as sponsors, the parade participants, and the traffic those two days brings to Nixa has a ripple effect that is hard to put a dollar figure on.  I know in 2019, some local restaurants had record breaking days during the event.  This festival also helps support your Nixa Chamber as well so we can continue to be the advocate and support for our community, businesses and organizations and we are profoundly grateful.
Third and probably one of my personal favorites is the number of nonprofit organizations who benefit from the festival.  When I was a kid, it seemed we were always working a shift at Sucker Day's to help raise money for something.  Whether it was helping with the Nixa Volunteer Fire (before 1987) Department, Cub Scouts, Royal Rangers or whatever, everyone seemed to use the event to raise funds for something.  That began to shift at some point and now it appears to be back.  This year alone we have proceeds benefiting Nixa High School students with 3 different scholarships, Nixa Art Club, Nixa Football, Cheer, Girls Basketball and Wrestling Teams, Nixa Downtown Revitalization, 4 the Love of K9's, Nixa Citizens Police Academy Alumni Association, CCCC Sertoma, 4Jake Foundation, Christian County Historical Society, Nixa Ministerial Alliance (and several local churches), and Christian County Shrine Club just to name a few.   I am proud Nixa Sucker Days Music, Arts, and Craft Festival will be able to benefit so many.
Please make plans to join us on May 21st and 22nd in Downtown Nixa for what will be a wonderful time for so many.  The weather forecast is Sunshine and 75 both days with a slight breeze.  Oh, and that one big question everyone has about staying healthy? We trust everyone has become used to protecting themselves and others and will take their own personal precautions to remain safe.  We will be encouraging everyone to do your part to stop the spread of Covid 19.
If you would like to be a part of this year's event by volunteering or maybe even your organization would like to get involved in 2022, please let us know.
See you in Downtown Nixa Soon!
Chris Russell
President/CEO
Nixa Chamber of Commerce
chrisrussell@nixachamber.com
(417) 725-1545