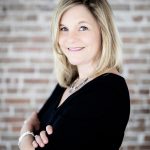 How College Planning Has Changed Due to the Pandemic
College visits were an anticipated part of the junior year in high school and one of the best ways for students to get a feel for how they might fit within a campus, offering a useful introduction and helping students get their bearings.  Due to the pandemic and travel restrictions, many of the once in-person college tours and events have been canceled.  Many colleges have adapted by offering online information sessions and even live virtual tours.  Although these virtual offerings don't give the student as much of a feel for the culture of a school or help students try it on for size as much as standing on the campus, they are a convenient way to learn about the offerings.
Due to many tests being canceled across the country, many colleges went test-optional for admissions this year and are beginning to announce that they will remain test-optional for the next academic year as well.  However, as colleges are trending away from requiring these test scores for admission, testing is still an important part of preparing for college because many universities do still require the scores for admission, and if they don't, there is still not a universally accepted alternative to determining scholarship eligibility.  Higher test scores are still one of the most straight forward ways to reduce the cost of college.
Because more students will be applying without test scores in the coming years, and many scholarships being based on leadership and community involvement, it is more important than ever for the rest of the college application to shine.  This may be more difficult due to limited and eliminated clubs and community events; however, it is increasingly important for students to think outside the box when it comes to showing their leadership and community involvement.  Class 101 helps students identify unique opportunities to start their own club or community project.  For example, one of our Class 101 college planning program students organized a pen pal project for nursing home residents during the shut down over the summer, which greatly improved her options on what to write about when colleges asked how she has made a difference in her community!
So, what should high school students and their families be doing to prepare for college during this pandemic?
To maximize scholarship opportunities, early engagement is a game-changer. Starting early gives students more time to make choices about selecting classes, working on grades, and exploring college options.
Take ACT/SAT tests early, leaving more time to identify weaknesses and work toward a higher score.
Get involved at school or in the community and take on leadership roles.
Start visiting colleges early – there's no rule you have to wait until senior year!
Consider registering for a complimentary individual college planning session or a college planning webinar with your student as early as the freshman year to learn about the timeline of the college planning process.
Laurie Goslee
College Planning Advisor
1740 S. Glenstone Ave. Unit O
Springfield, MO  65804