The views and opinions expressed in this article are those of the business and organization and do not necessarily  reflect the views and opinions of the Nixa Chamber of Commerce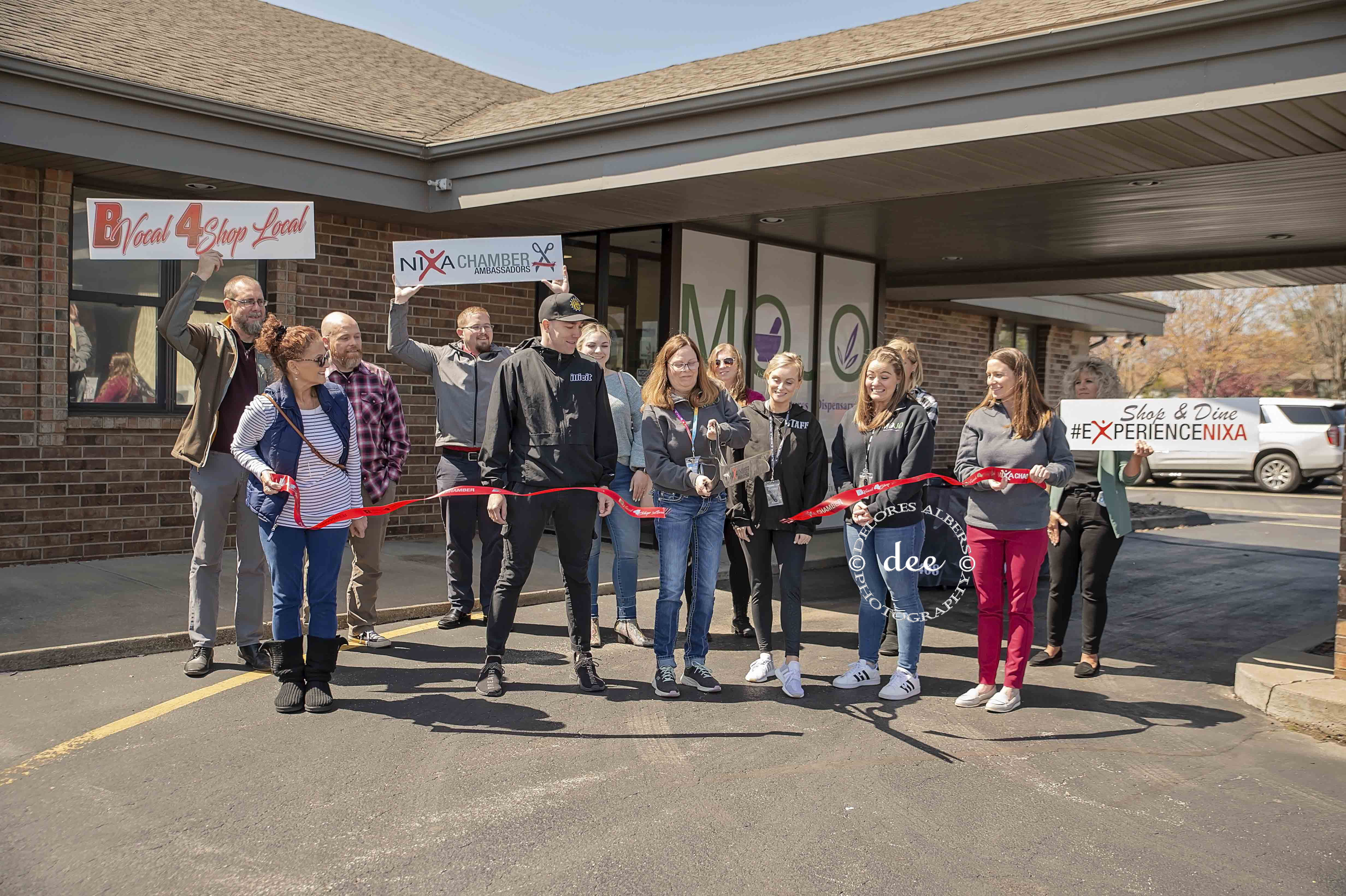 What All Does a Dispensary Really Provide?
MOJO Dispensary
202 West St. Nixa, MO 65714
(417) 374-7408
www.mojodispensary.com
At MOJO Dispensary our goal is to educate our community on the benefits of cannabis usage and provide customers with an avenue to access highly-regulated product.  MOJO was started by a pharmacist who was tired of having to tell her patients there was no other option for relief when traditional medicine wasn't working.  She knew there was, but also knew the result of mentioning cannabis at her corporate job would get her fired.  She truly loved her patients though, and the desire to provide people with another alternative for relief grew so strong that she applied for a dispensary license and left her corporate job.  Not long after, she put a team in place and MOJO was born!
MOJO is a family owned and operated dispensary that has been proudly serving the Nixa area since 2021.  As the only dispensary in Nixa, we do our best to balance a clinical approach with a local feel by embracing marijuana as both a medicine and a culture.
Patient satisfaction is our number one priority and we work hard to ensure that our customers always leave with a smile.  Our newly remodeled facility includes ADA check out stations, a convenient drive thru and an on-site pharmacist available for both medical and now recreational consults.  We do our best to offer low prices and weekly deals so that those who choose to use cannabis for medical reasons aren't having to pay outrageous prices.
Gone are the days of only having the option to smoke flower.  Although that is still a highly-utilized method of consumption, we offer a wide variety of products to fit everyones' preference.  We carry vape pens for on the go convenience, gummies, concentrates, tinctures, chocolates, infused sodas and waters, transdermal patches and a huge selection of flower from some of the biggest names in the industry!
The majority of our clientele turned to cannabis when traditional medicine just wasn't cutting it.  Every day in our dispensary we see elderly men and women suffering from arthritis,  construction workers with bad backs and hands from many years of manual labor, veterans who can't sleep at night due to their PTSD, cancer patients who no longer have an appetite due to the harsh side effects of chemo, many looking for relief from the daily struggles of anxiety and depression and the list goes on.  As a parent you can even get your care giver card and micro-dose cannabis to help children with autism, epilepsy, and severe ADHD.  We love having parents tell us their child is no longer experiencing daily seizures thanks to the help of cannabis.
As many of you know Missouri recently passed Amendment 3, legalizing adult-use cannabis sales.  This means you no longer need a medical card to come in and make a purchase.  We are excited for the changes this will bring to our dispensary and to be able to bring a product we are so passionate about to the masses. Nixa is our home and throughout each year we enjoy giving back to our community by holding multiple drives collecting animal supplies, Christmas toys, and food for local shelters.  We hope that you will join us in our effort to do so again this year!
If you have questions about any of our products or would like to set up a consultation with our pharmacist feel free to call us at 417- 374-7408.  You can also place a pre-order at www.mojodispensary.com and pick it up later that day!  We are currently open six day a week and are HIGHLY legal!!!