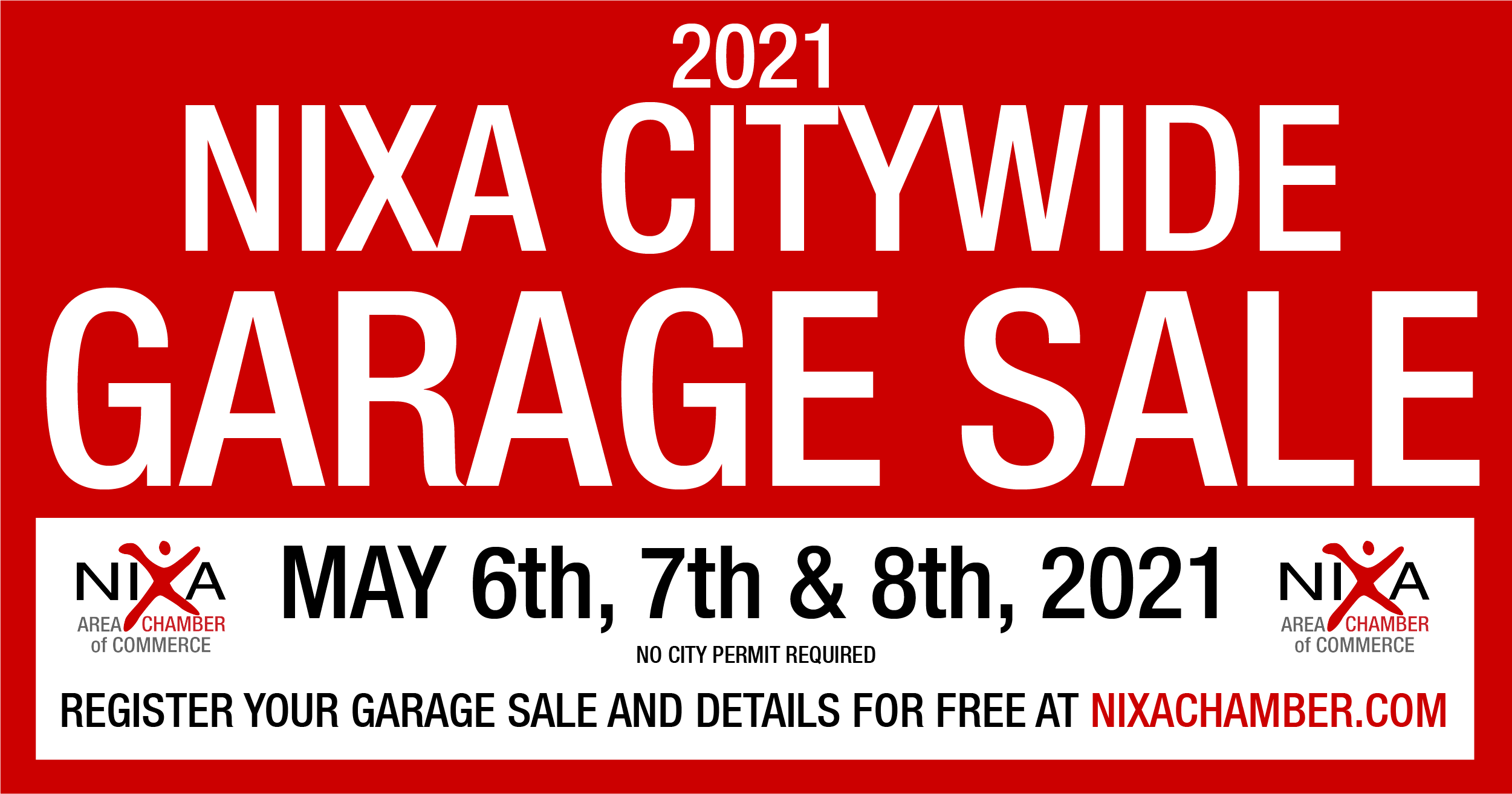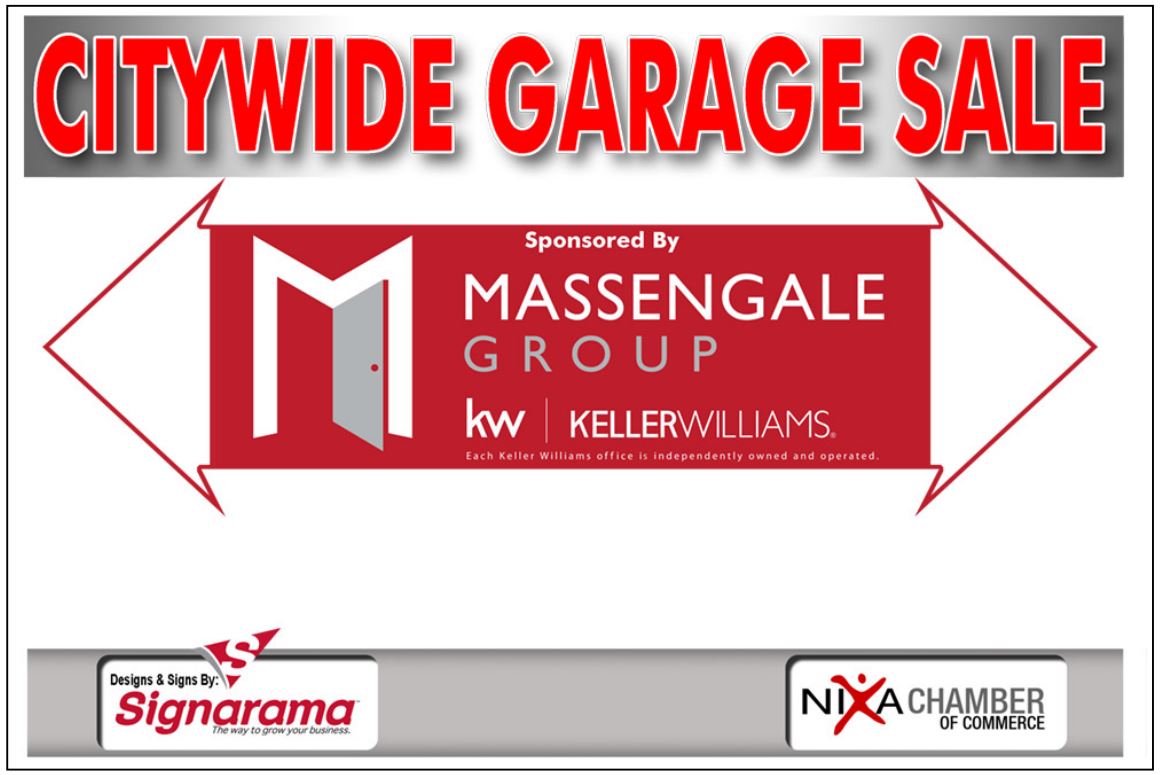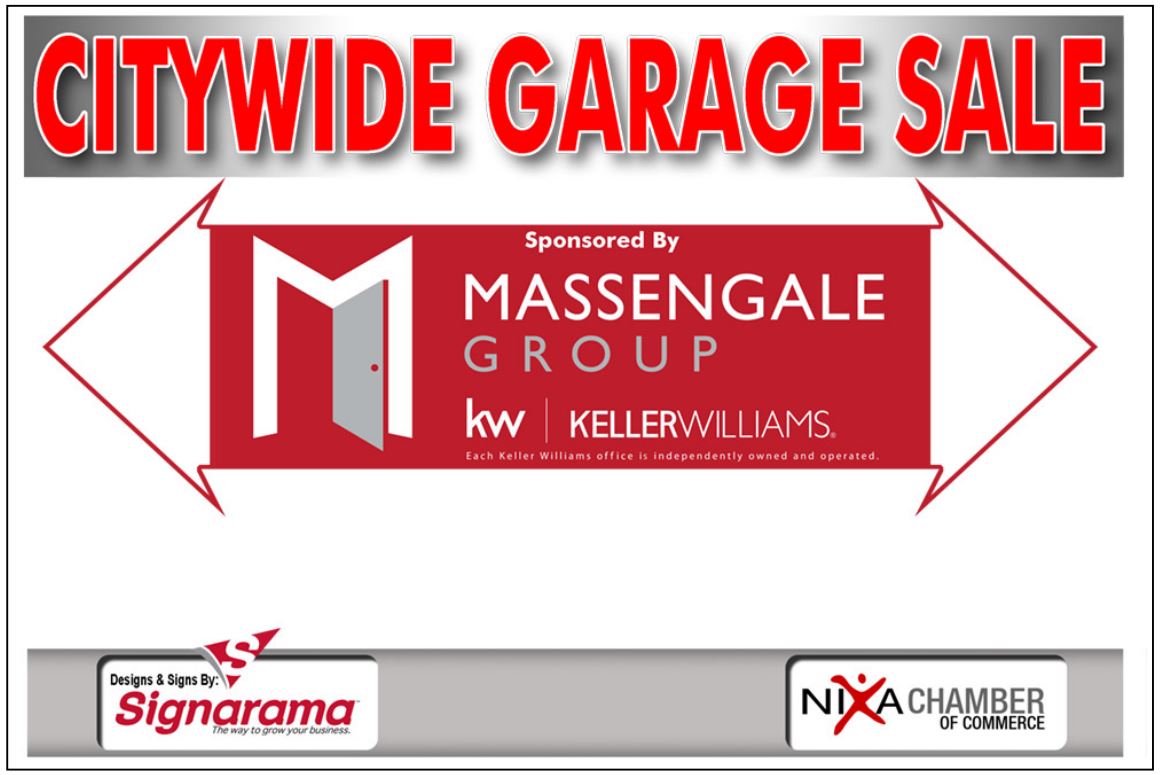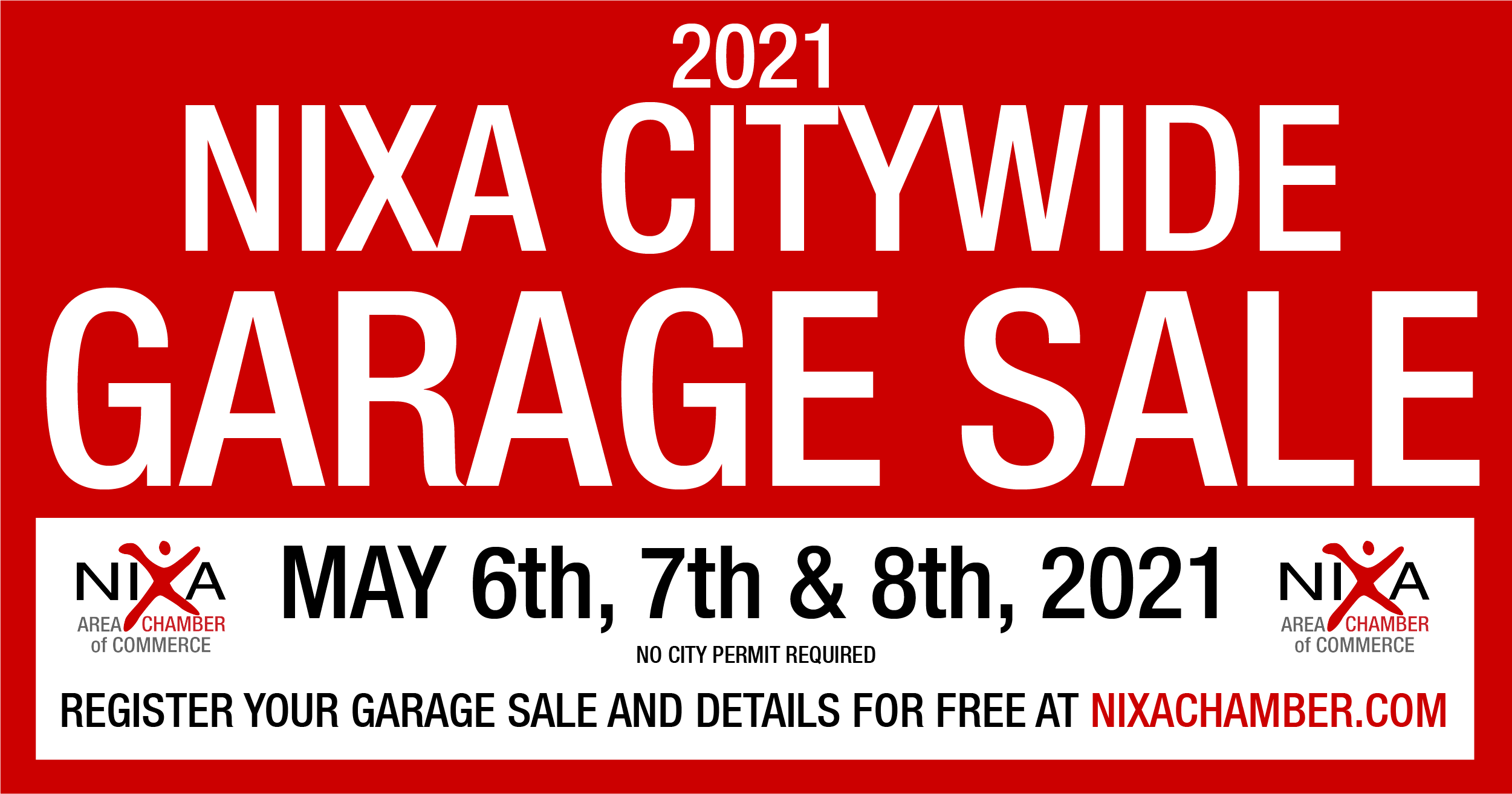 2021 List of Citywide Garage Sales
The Nixa Chamber with the help of the Massengale Real Estate Group of Keller Williams wishes to provide you with some FREE Garage Sale Signs (while supplies last) for the upcoming event.  On May 3rd and 4th between 9am and 5pm, you can stop by their office located at 201 Village Center Road, Nixa, MO (across from the DMV office and south of Signal Gas Station and the Bridge Church) for your free signs.  You will be limited to 3 signs and stands and we only have 150 available.
Our recommendation is to use these signs as directions and make your own big sign for your yard.  However, its up to you how you use them.  The virtual map you see on this page will also be available to the community to make this experience easier on all parties.
On May 5th, we will be giving away the rest of the signs to whoever wants them, so make sure and stop by Monday or Tuesday.  If you need assistance or special requests, call their office at (417) 724-0555.