NOMINATIONS OPEN UNTIL JANUARY 16, 2023
HISTORY OF THE SHARON WHITEHILL LIFETIME ACHIEVEMENT AWARD
Sharon Whitehill is a woman who has done countless things for this community. She is looked up to and admired by many people, and rightfully so. Other than being a supportive and loving mother to her four children, grandmother to nine grandchildren, and a great grandmother for two. Sharon has always been a big part of Nixa since she first moved here in 1985. Sharon began her outreach in Nixa in 1986, when she was hired as the Nixa McDonalds Public Relations Manager when it originally opened. From 1994 through 1997, she was the Mayor of Nixa and accomplished many things in her position. She started Nixa's first National Night Out her first year, which is still happening today. She also started the community involvement plan called "Imagine Nixa", expanded the neighborhood watch groups, and created the Nixa Municipal Complex. Sharon became the Nixa Chamber President/CEO in May of 2002 till October 2012 and was responsible for creating and promoting the branding of the chamber and community using the "X", which is now incorporated in numerous community logos including the City of Nixa. Outside of those jobs, Sharon has been a part of the Public Building Corporation, Community Foundation, Legacy Society, and was named one of Springfield Business Journal Most Influential Women in 2003. In 2008, Sharon won the Nixa Citizen of the Year Award and if there was any question of why she had been the receiver, it was made clear in her speech, "I made a vow many years ago that I would do things because I feel in my heart the thing that I'm involved in will have a positive effect on my family. Now I consider Nixa my family.". Sharon Whitehill has continuously shown her dedication to the Nixa community and because of that the Nixa Chamber has created the 'Sharon Whitehill Lifetime Achievement Award', for their Nixie Awards, to remember the wonderful work Sharon has done for this community and celebrate others who follow in her footsteps of working to make Nixa a better place.
The Nixa Chamber started the new award in 2018 awarding it to Jay Wasson and in 2019, awarding it to Sharon Whitehill and changing the name.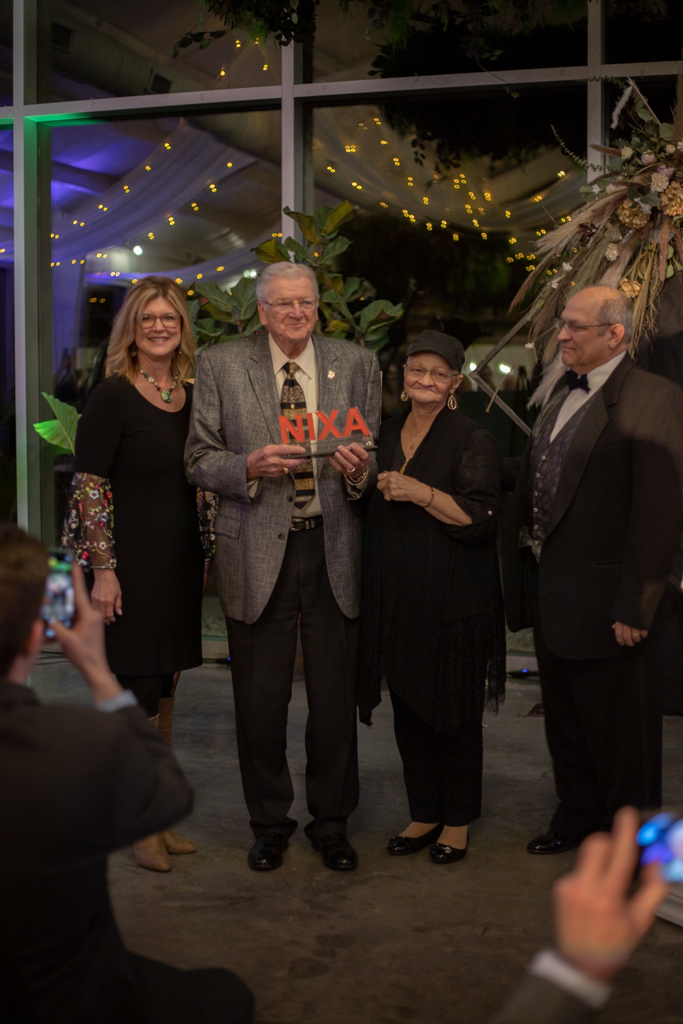 Past Lifetime Achievement Winners
2021 Glenn Scott
2020 Heather Jenkins
2019 Sharon Whitehill
2018 Jay Wasson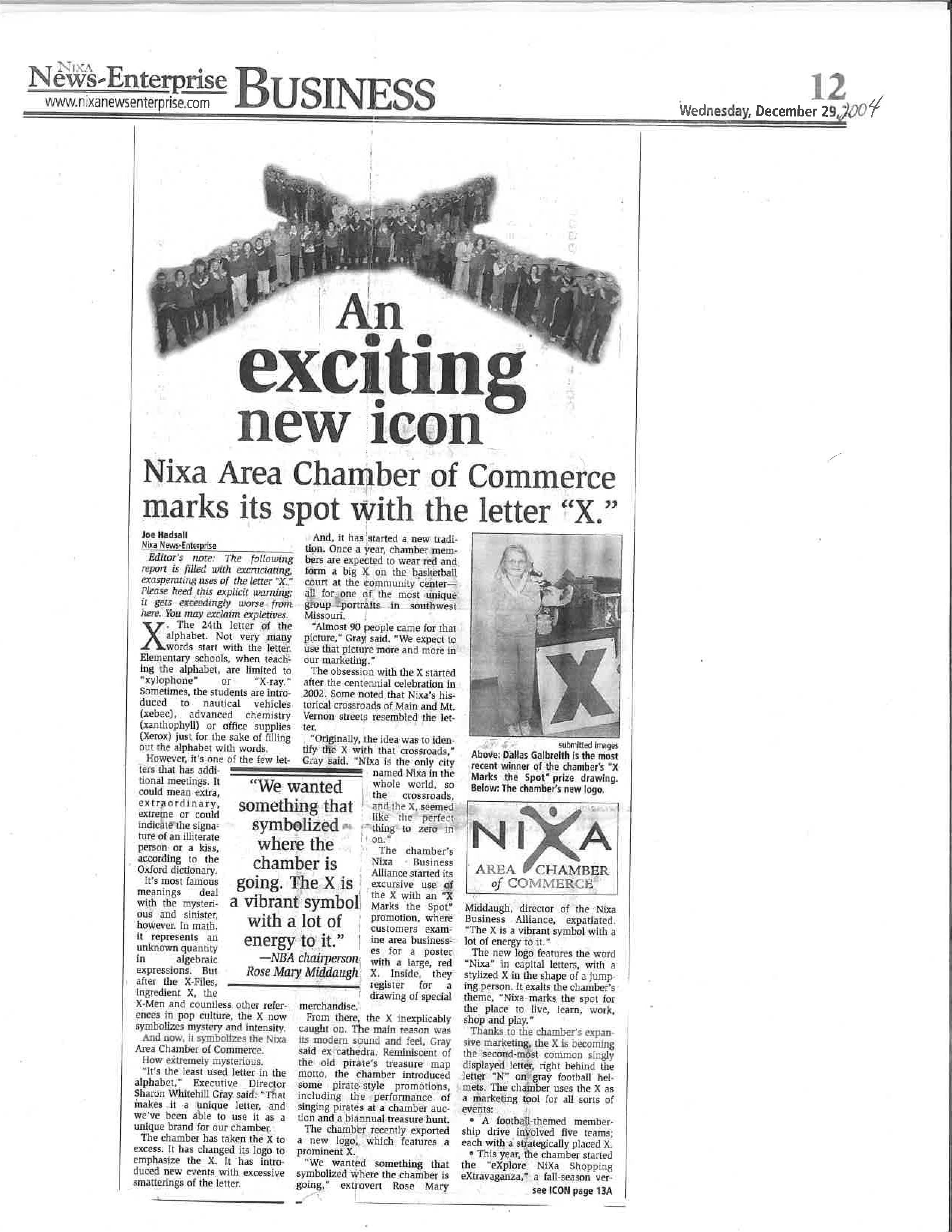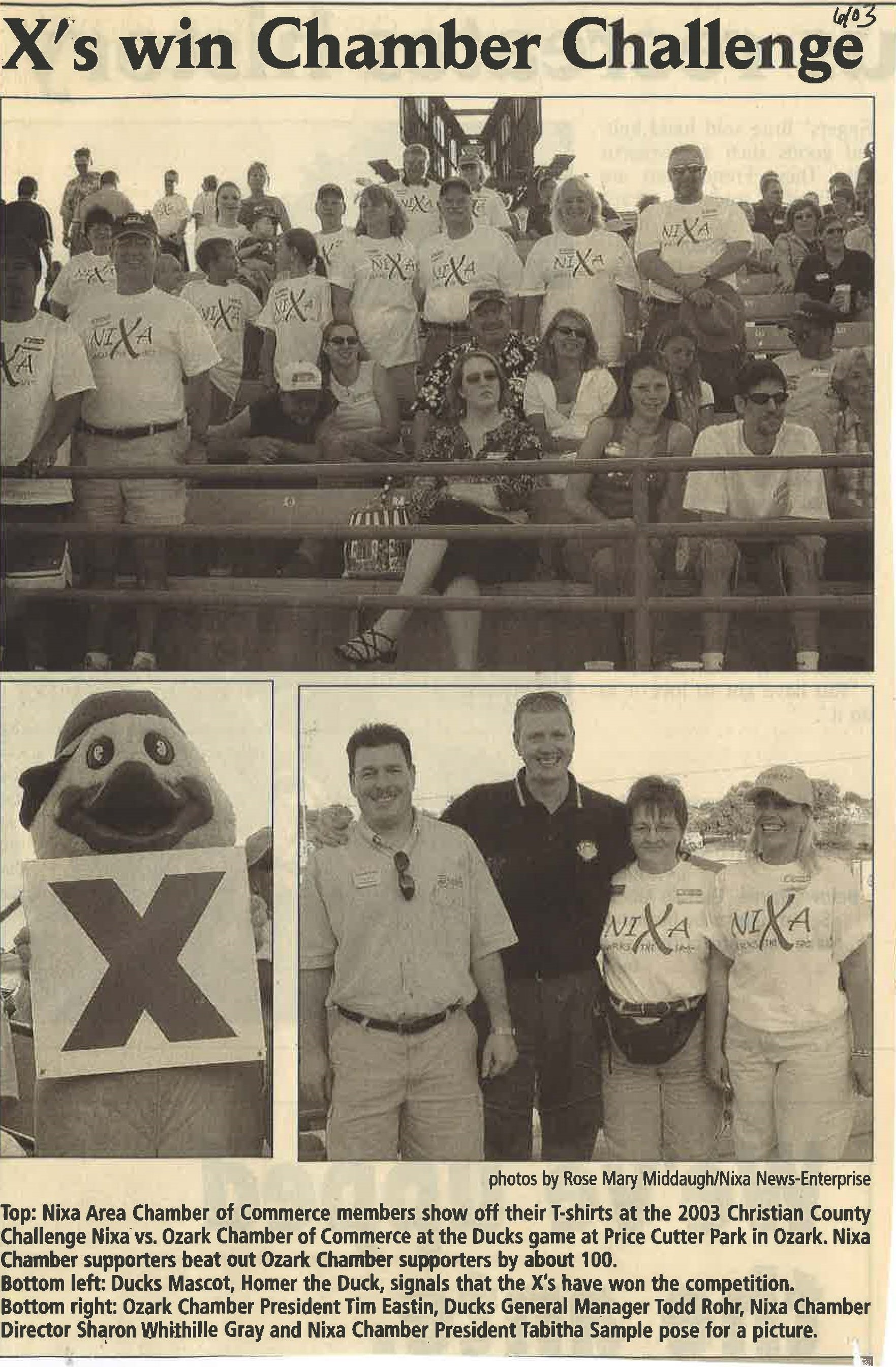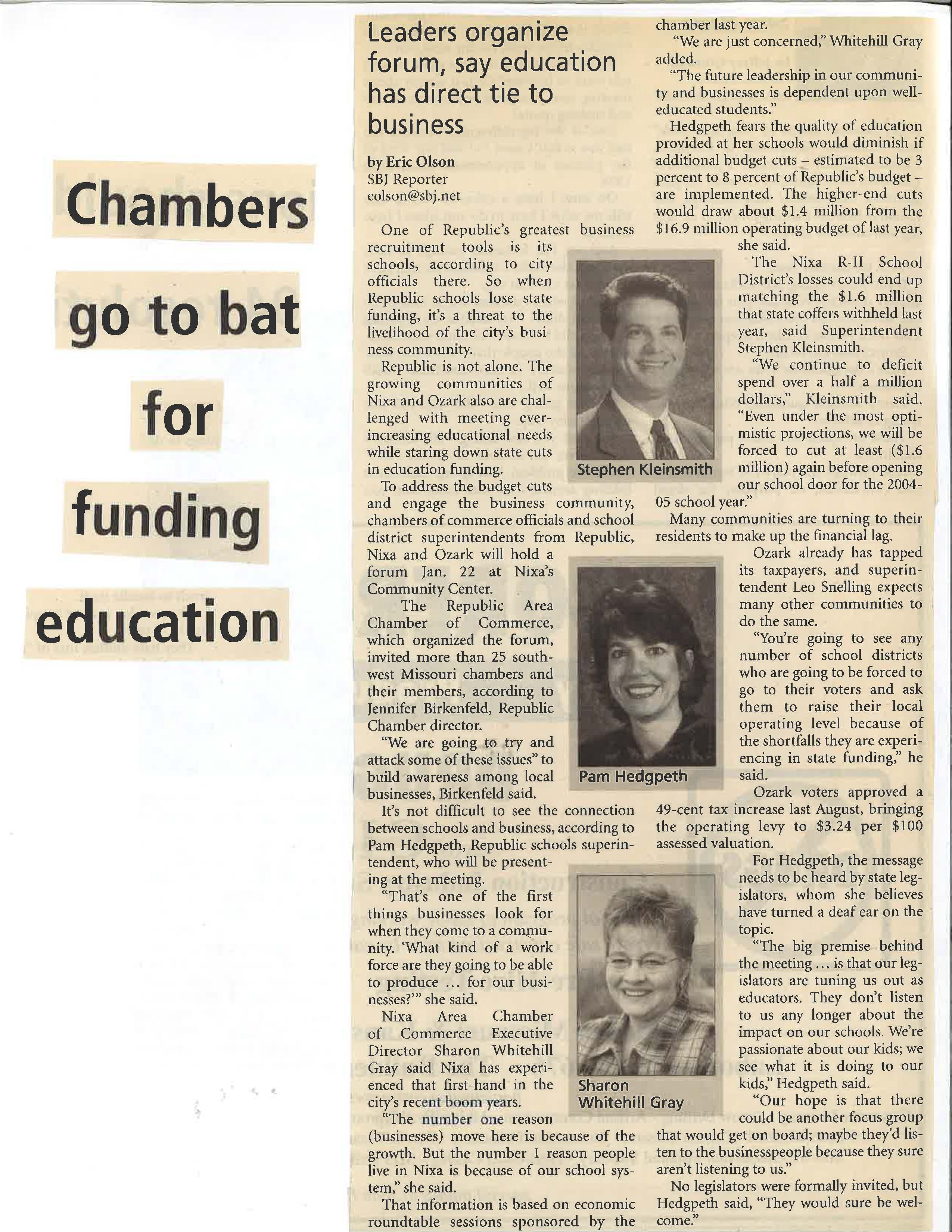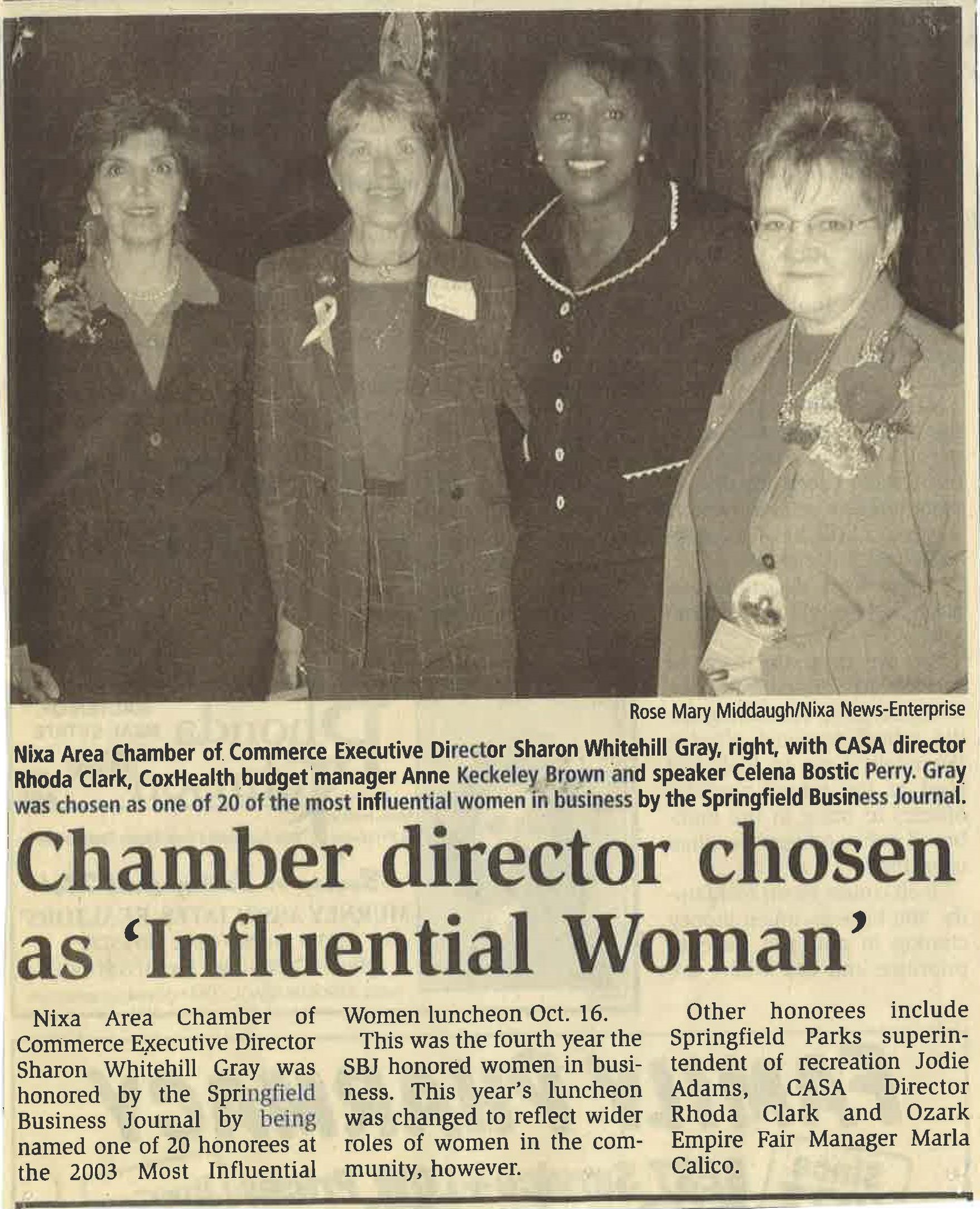 Nixa Chamber Board of Directors is seeking nominations for the Sharon Whitehill Lifetime Achievement Award. The nominees can be anyone in the Nixa community. All nominations must be submitted by January 16, 2023 by 5pm.
Sharon Whithill Lifetime Achievement Award - This award recognizes a person who has significantly demonstrated a history of dedication to the Nixa are impacting a large number of individuals and organizations, within three of the following areas: economic development, education, cultural enhancement, public policy, government relations, government relations, government or military service, business and community relations, and quality of life. Individuals must have exemplified these contributions in the areas mentioned above by the following actions: actively work to advance civil and commercial endeavors, work towards positive change for the community in government policy, promote and disseminate information for community awareness and advancement, participate in public or community service not related to career responsibilities and related to career areas, volunteered or provided extended effort for the betterment of our community and advocate on behalf of businesses and community.
During their time of service, each of these honorees will have possessed and displayed the following characteristics - knowledge, creativity, ability to bring people together, deal with adversity and diversity, innovativeness, ability to be a team player, willingness to lead, enthusiasm, compassion, ability to collaborate and create partnerships, ambition, and last but not least, respect.
Nominees cannot have won the award in the past five years. This award is not necessarily an annual award and will only be presented if the Board of Directors determines an exemplary candidate has been nominated. He or she is not required to be a member of the Nixa Chamber of Commerce.