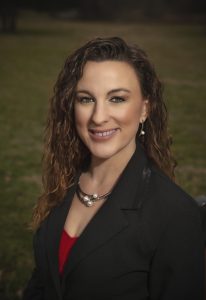 Andrea Sitzes, EDFP 
│ 
President & CEO
Show Me Christian County Economic Development


Do You Understand Your Operating Cycle?
How much cash did you have on hand on March 15, 2020? Are you a business owner that had six, or even three months operating expenses put back for a rainy day? Do you know what your normal Days Cash is or the length of your Operating Cycle?
If you are reading this and you don't know the answers to these questions, or you find yourself wondering what an Operating Cycle is, you are not alone. Christian County has a strong population of small business owners. As a small business owner, it is often difficult to stop and focus on the financial health aspects of your organization. You are busy posting on Facebook and marketing to your customers, ordering stock to make sure your store is full, and handling the human resources issues on your own. The responsibilities are endless.
The most prepared business owners have a team of experts. You may use a CPA for tax purposes and have a great relationship with your banker. But what if I told you there may still be gaps in your financial strategy?
Show Me Christian County would like to help. As a certified Economic Development Finance Professional, I can perform a basic financial analysis and look at your business through a different lens. Think of it this way: you task your CPA with maximizing your tax return or reducing liability. You approach the bank when you need a line of credit or loan. Who is monitoring whether accounts receivable invoices are collected within terms or making sure that you aren't paying your suppliers too soon? (Yes, that is right. You can pay your suppliers too soon.) Unless you have a dedicated CFO or Controller on staff, these types of operations may not be occurring in the ways that they should.
We are entering the next phase of sustainability in the life-cycle of the COVID-19 pandemic. Many businesses are preparing to re-open and may be asking themselves, "How are we going to maximize our cash flow and survive this downturn?" With a basic financial analysis, you can be better prepared for business moving forward.
The financial analysis is confidential and no information is shared with outside sources. The process us simple: we would review three years of balance sheets and three years of profit and loss statements. If you have been operating less than three years, we can always conduct the analysis on a year to year basis. Verified returns from an accountant are always helpful and we can even go over the report with you and your accountant.
Think how impressed your banker would be if you walked in seeking a line of credit and you already knew what your debt coverage ratio was! Healthy finances equal a healthy business. We not only want to help you survive, but thrive!
Contact Show Me Christian County at info@showmeccmo.com for more information. It would be our pleasure to assist you.